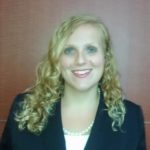 EXPERIENCE
Rana is an Associate Attorney at Devaprasad pllc, practicing primarily in the areas of environmental law and real estate.  
While attending law school, Rana was a legal intern at the Homelessness and Legal Advocacy Clinic where she advocated for the underprivileged.  She was also a judicial intern where she researched and analyzed various family law issues. 
She has published an article in Environmental and Earth Law Journal that detailed the need for a climate refugee treaty.
EDUCATION
Florida A&M University College of Law (2014)
State University of New York at New Paltz, Bachelor of Arts (2007)
BAR ADMISSION
State of New York (2015)
MEMBERSHIPS
New York State Bar Association
Albany County Bar Association
PUBLICATION
Submerging Islands: Tuvalu and Kiribati as Case Studies Illustrating the Need for a Climate Refugee Treaty, 5 Enviromental & Earth Law Journal (2015).